Reviews & Testimonials
Read or Leave Reviews for Gragan and Sons Glass Company, a Southern Maryland commercial residential replacement glass glazing contractor for automotive windshield repair, replacement windows, mirrors, shower tub enclosures, storefront repair replacement, closet shelving, lock hardware in Charles County, St Mary's County, Calvert County and Prince George's County.
We are including links to review us on Google, or to create your own review to be displayed on this website.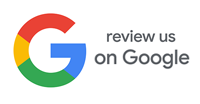 Gragan & Sons Glass
Average rating:
18 reviews
Sep 27, 2021
customer
City & State:
Faulkner Md
There are things in life you can't control. Like the rock from the lawnmower that broke the glass of the Anchor Baptist Church. Or like the backlog of having glass manufactured and shipped for installation which took almost a month. But as a business you can control the people you hire and send to customer locations to represent Gragan and Sons Glass. Today September 27, 2021, after almost a month on order, you sent Bryan to install the glass. He was knowledgable, courteous, organized and efficient. He installed two pieces of glass for us cleaned up and left the site in better condition than when he arrived.

In todays environment it is a pleasure to deal with a representative of a service company like yours. It was a pleasure to have him on the premises.
Jul 18, 2021
Google Review
City & State:
Southern MD
We had some Anderson window glass replaced and repaired. We were extremely happy with the work and felt it was done at fair prices. Everyone we dealt with was very courteous. We would highly recommend .
Jul 15, 2021
Google Review
City & State:
Charles County MD
These guys are the best, we've used them for years (if not decades) and have always gotten great service.
May 28, 2021
Google Review
City & State:
Southern MD
Super fast! Great price!
Mar 25, 2021
Google Review of Window Repair
City & State:
Charles County MD
I had them repair my kitchen window that had moisture in it and replace a kitchen door pane that I broke. I got two estimates and Gragan Glass was the lowest and could provide the service the quickest. They did a magnificent job. Talented and professional employees.
Feb 15, 2021
Google Review
City & State:
Southern MD
Best glass company around.
Dec 20, 2020
Google Review
City & State:
Southern MD
They were wonderful and handled my order when I needed it done. My business will continue to use them for all of our glass related needs.
Sep 28, 2020
Patio Door Glass Replacement
City & State:
Charlotte Hall
Had a great experience with them replacing my patio door glass. They did it in a timely manner and the glass installers they sent were extremely courteous and did a fantastic job!!!
Nov 6, 2019
Window screens
City & State:
Newburg, MD
I had two window screens repaired, and one made. I thought they only did glass work, until my sister- in-law told me that they repair window/door screens. The staff is friendly and the prices are reasonable. Thank you for doing quality work.
May 3, 2019
Yelp Review
City & State:
La Plata, MD
I took a 2012 Ford Focus to them, that both front windows would not roll up and down. They ordered Genuine Ford Parts and replaced both operators and motors assemblies, they finished the car in a few hours. Everything was put back together perfectly.
Mar 24, 2019
City & State:
Mechanicsville md
They replaced a broken window. They were super quick, reasonably priced and very professional. Highly recommend
Oct 22, 2018
Yelp Review
Perfection! I had a great experience from beginning to end...very professional-extremely knowledgeable-impeccable customer service skills...this company has me looking forward to breaking something else
Aug 17, 2018
Yelp Review
City & State:
Port Tobacco, MD
Professional, courteous, friendly, and on time. Kevin did an excellent job replacing the sliding glass door that I threw a rock through with my mower. The service is what I always expect but seldom receive. I strongly recommend Gragan and Sons and will definitely use them again in the future.
Jul 3, 2018
Facebook Review
City & State:
Waldorf, MD
Called to have the mirrors replaced on my husbands truck. Sandy was awesome to work with. They were able to order the new mirrors and install the next day before we went on vacation. Great to go to a business that understands customer service!! Will recommend to others in the future.
Jan 10, 2018
Google Review
City & State:
Waldorf, MD
I have a small landscaping company in the Waldorf/White Plains area. We break on average 4-5 windows per year by slinging up rocks from the mowers/weed whackers.

Previously, I used Royal Glass to replaced all of my windows but since they went out of business 4-5 years ago I have had to try out the other companies in the area. I've tried Waldorf Glass, D&S Glass, Safelite, and a few other small companies I can't even remember. I understand that it can probably be a pain in the A** to be in the glass business. It falls in the same category with Lost Baggage at airports, Towing companies, and Locksmiths. I mean most of the customers are normally in a bad mood or calling against their will.

The other local glass services often had rude employees, were unreliable, were overbooked, or just plain ignorant. I even had an employee at one of the above companies use vulgar language towards me for calling to follow up on an estimate. On another occasion, one of the above companies came out to the broken window SIX (6) times with the wrong glass, and then increased the original quote by $250. Needless to say, I canceled and Gragan had the window replaced for 3/4ths of the original quote the next day.

I've been using Gragan for the past few years and I have been more than pleased with their service. I call, they give me a quote, give them a card number over the phone, and they set everything up at the resident where the window has been broken. Following the service, they even email me a receipt. Their prices are more than reasonable (often a few hundred below the other fools in the area) and they always get everything right the first time.

Before you go calling the other companies, give Gragan a call, it will save you days of stress and aggravation. Thanks for the great service over the years! -Alex
Jan 3, 2018
Yelp Review
City & State:
Heathsville, VA
They've replaced a regular window for us, as well as a wood stove window. The service is fantastic. With a winter storm coming and a broken wood stove window, they had the door fixed for us in less than two hours. Highly recommend
Nov 1, 2017
Using Gragans since 2002
City & State:
Northern VA
I have been using this business since 2002 when I lived in the area and had to replace 10 large door size windows. The cost of these windows was very reasonable and the experience was good. I have since moved to Northern Virginia and recently needed four small mirror panels to spruce up a bifold closet door. When I was finally able to get a quote from a local company it was over $250. Decided to call Gragan's and got a quote of $60 and availability date only a few days later. Even with a much longer drive, the price was worth the effort. Will have all of my glass needs handled by Gragan's in the future.
Jan 19, 2017
Yelp Review
City & State:
Charlotte Hall, MD
This is the second time Gragan and Sons has delivered great service at a great price. First time it was a custom window in my home that a national chain quoted $2,000 to repair, Gragan did it for $600. This time it was my Explorer that had two road detritus chips in the windshield. I dropped by yesterday and got the price for both repair and replacement, decided on the replacement and it was put in this morning in 45 minutes and only $200. I believe in supporting local, family owned businesses and Gragan and Sons Glass has my business and recommendation to anyone with glass needs.